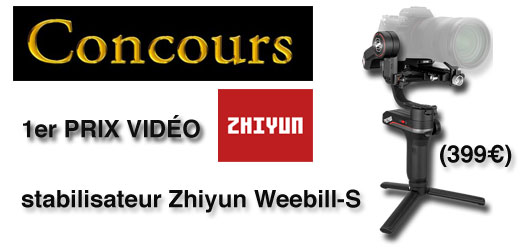 Participez nombreux ! 5 lots à gagner
Content Count

4

Joined

Last visited
A propos de jihemef
Rank

Membre Nouvelle bobine

Recent Profile Visitors
The recent visitors block is disabled and is not being shown to other users.
Effectivement, mais le manuel print.pdf doit être téléchargé et dans la partie enregistrement ni figure pas le 24p, le manuel fourni est plus que succinct ! Malgré plusieurs recherche dans les menus du caméscope je n'ai pas vu le mode 24p ( que j'ai pourtant choisi ! l age peut-etre !). Par contre, je ne vois pourquoi mettre un framerate dans le menu configuration alors qu'il serait plus intuitif de le trouver dans img par seconde.

Merci loupiod, J'ai parcouru tous les menus s'en apercevoir l'option 24p. je trouve surprenant de mettre ce framerate dans la configuration générale, et surtout de devoir reconfigurer la carte mémoire.

Je viens d'acquérir un caméscope AX53, mais je n'arrive pas a modifier la vitesse d'enregistrement. Après avoir chercher sur le net, et lu l'aide de sony qui préconise de changer dans le menu qualité d image / img par seconde avant de régler Mode ENR, je n'ai rien trouvé et le menu img par seconde est grisé. La vitesse d'enregistrement est bloqué sur 24p. Une aide serait la bienvenue. Merci.

Une solution consisterai a utiliser la fonction wiggle en corrélation avec les coordonnées de position x, y du calque qui diffuse la vidéo. cette fonction a deux arguments qui sont l amplitude et l intensité, en jouant sur ces deux paramètres on peut déterminer le type de tremblement.