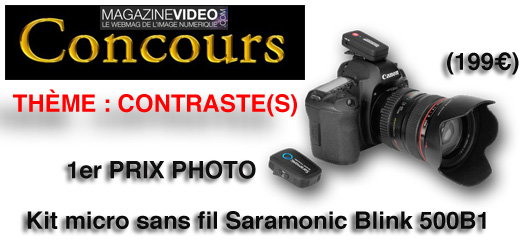 Participez nombreux ! 5 lots à gagner
Content Count

2

Joined

Last visited
A propos de GeeK83
Rank

Membre Nouvelle bobine

Recent Profile Visitors
The recent visitors block is disabled and is not being shown to other users.
Merci beaucoup à vous Thierry P. Un article très intéressant et documenté. C'est un travail de longue haleine effectivement, mais nous avons encore un peu de temps ! Si j'y parviens, je vous enverrai le lien vers le résultat. Bien cordialement,

Bonjour, Je suis en train de tenter le montage d'une vidéo musicale à partir d'enregistrements réalisés par différents chanteurs isolés avec leurs smartphones (une trentaine). 1/ Je ne sais pas comment synchroniser facilement, rapidement, les différentes voix pour leur permettre d'être parfaitement ensemble dans l'écran partagé ? 2/ Je ne sais pas comment choisir un début d'affichage de ces vidéos différent du début réel de l'enregistrement, toujours dans l'écran partagé ? (exemple faire que le début cet écran partagé ne commence que sur un refrain situé à 0:25sec de tous les enregistrements) Merci beaucoup par avance à toute personne qui viendra m'aider à résoudre ce problème...